Kim127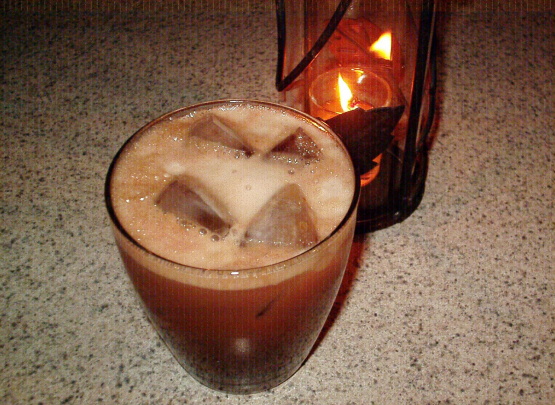 This is a tasty drink recipe from Rachael Ray. This is kind of like a chocolate version of a kahlua and cream with a slight kick from the cinnamon and chili powder. I used McCormick's new Cocoa Chile Blend, from its Gourmet Collection, for this drink. The chili powder is not intense at all. I sometimes use Mountain Dew if I don't always have seltzer water on hand.
In a glass, stir together the coffee liqueur, half-and-half, chocolate syrup, cinnamon and chili powder.
Top with the seltzer.
Enjoy!