Spicy Honey-Kissed Chicken

I found this on a blog and we loved it. Leftovers would be great as a base chicken for a curry dish.
Directions
In a small dish, combine the dry ingredients. Rub the mixture all over the chicken. Cut into strips about 1/2 inch wide.
Heat a large skillet over medium-high heat (you may want non-stick). Add the oil and coat the bottom of the skillet. Cook the chicken until nearly cooked through, 3 to 5 minutes, stirring or turning often.
Meanwhile, in a small bowl, whisk together the wet ingredients. Stir into the chicken, increase the heat to high, and cook for 1 to 2 minutes, or until the chicken has just cooked through.
Reviews
Most Helpful
We enjoyed this chicken served over lightly dressed lettuce with olive oil, red wine vinegar, salt and pepper. We loved the honey flavor, slightly sweet, mixed with the vibrant flavors of cumin; sage and ginger. I would it imagine it would be yummy over rice, too, since there is a lovely sauce. ~Made for ZWT 5~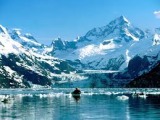 Sorry - nobody liked this. We barely tasted the honey on it. But thanks for sharing!
Yummy chicken! I followed the recipe exactly, using fresh sage, and it was easy and wonderful. I served it with white rice and stir fry veggies. Thanks for sharing!