flower7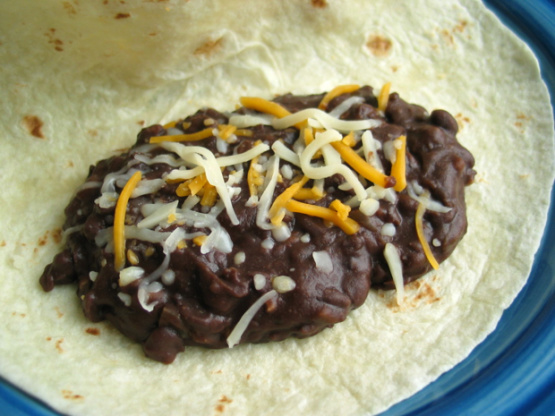 This is a very easy bean burrito filling, or can be used as a great side item!

This is a great way to add a little "oomph" to plain refritos. I used refried black beans (my personal preference over pintos) and only 1/8 tsp cayenne. Everything else was as directed. The amount of heat was perfect for me - not too spicy, just a nice background heat. Served with cheddar-jack cheese and sour cream in a flour tortilla. Yum! Thanks for sharing!
Sauté onion, garlic, and jalapeño in olive oil for 2 minutes in medium sauce pan on high heat.
Add the beans, cumin, chili powder, cayenne pepper, and seasoning salt. Stir frequently together for about 5 minutes or until beans are hot.
Serve by itself or in a tortilla and enjoy!