Spiced Rum Raisin Ice Cream
Rita1652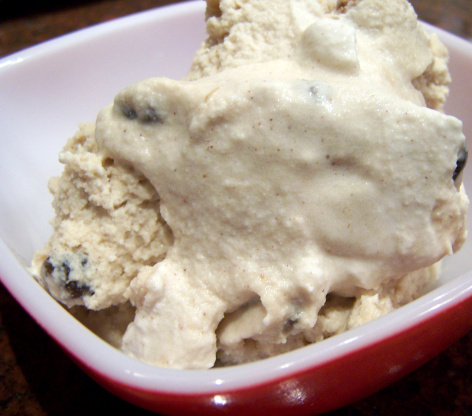 A pirates treasured ice cream dream. Rum and spice!

DH enjoys rum raisin ice cream so I chose this as a treat for him. I went just by the recipe using dark run and full sugar. It came out beautifully, it's smooth, very creamy and looks like it came from an expensive ice cream store. DH says that it tasted like it did too :D. Made for Rita's win in Hidden Treasure Bonus of February's Sun and Spice Event in the Na/Me forum.
Combine raisins, ginger and rum in small bowl; cover and stand 1 hour.
Strain rum.
Dissolve sugar into rum raisin mixture.
Place all ingredients in a large bowl and mix thoroughly; pour into an ice cream maker and follow manufacturer's instructions.