Speedy Chili With Macaroni
Parsley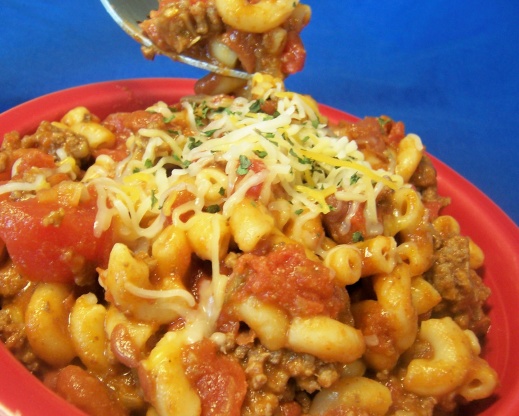 This Skillet dinner is ready in 30 minutes. From the recipe booklet included with my new StepSavor Skillet/Griddle. *I always drain the cooked meat and sometimes rinse it to save on calories, but that's up to you.

I made this today, very good although I did omit the beans. I wanted to put mushrooms, but I have picky family members. Very tasty and filling dish!! I will be making this again!!
Preheat skillet to 350°F.
Spray skillet with vegetable spray.
Add ground beef and onions and cook until beef is no longer pink.
Add remaining ingredients and mix well.
Cover and reduce heat to simmer for 20 to 30 minutes.