Spanish Oven Baked Roast Chicken
This is a recipe I got from a very small "mom and pop" restaurant in a small town in Spain when I was stationed there in the USAF. It was near Madrid and the owner was so gracious and friendly that everyone loved going there. For those who have been there and are wondering, it is from Kiko's.
Directions
Cover the bottom of a 10 X 18 X 2 1/2 inch oval clay cooking pan (or a comparable glass or ceramic pan) with the olive oil.
Place cut up chicken in pan skin side up.
Place a bay leaf and chunk of onion under each piece.
Dot chicken with butter pieces.
Mix together tomato sauce, wine vinegar, sherry and crushed garlic.
Pour mixture over chicken and sprinkle parsley on chicken.
Bake uncovered at 250 degrees for 4 t0 5 hours.
Baste frequently.
Most Helpful
Hey thanks Bob, my dad was a "USAF Bob", too.. this is a wonderful Sunday dinner dish... and my husband loved it. I used 3 split chicken breasts, bone-in, not skinned... all other ingredients as listed. No flavor overpowers another, and it makes your kitchen smell fabulous! The only other change was that I actually cooked the 3 breasts at 275 degrees F for the first 4 hours then reduced the oven heat to 250 F while I prepared some other dishes. It kept well for 5 hours... all breast meat was juicy and flavorful and not dry at all. This is a wonderful recipe, you should all try this on your next lazy day! Thank you Bob and Kiko's!!

This was an excellent chicken dish that we enjoyed very much! I used thighs and the meat literally fell off the bone. The flavors were very bright and fresh. The presentation was beautiful and would make an excellent dinner to serve to company in either a formal or family style setting. Thank you for sharing this little gem. It's going in my "keeper" file and will be made often.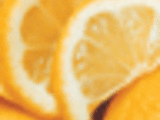 The smell while this is cooking will drive you crazy....everyone was primed to love it! The chicken was very moist and tender. We all enjoyed this very much! Thanks for sharing.