Spaghetti With Cheese, Tomato Sauce and Vegetables
Maha A.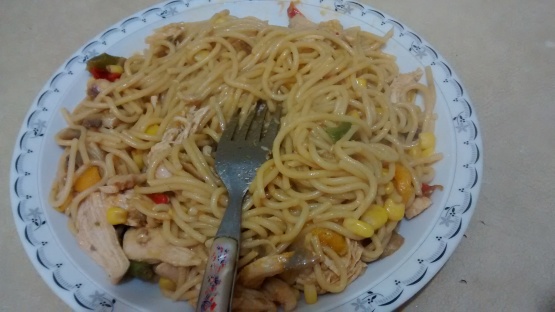 It very nutritious, easy to make food. It can be eaten in lunch or dinner as main course or side dish.
Add mushrooms, sweet corn, chopped tomatoes and beef stock into a pan and cook fo 10 minutes on medium heat until sauce is thick. Add salt and black pepper to your taste.
Boil spaghetti according to directions given on package, drain and add into sauce.
Top it with chedder chesse and bell peppers, put the lid on and simmer it on very low heat for 5 minutes.