Southwestern Egg Rolls from Chili's
2Bleu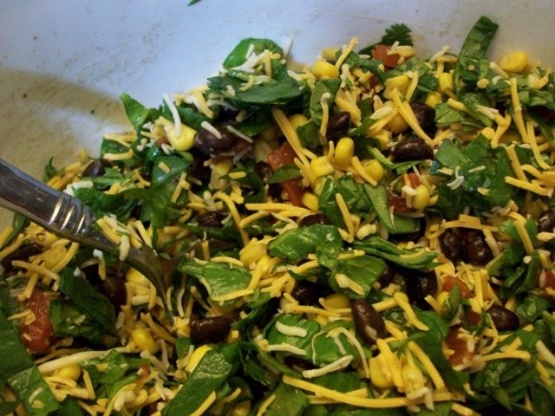 I love going to Chili's and eating these.... When I came across this recipe, I just had to post it here for safe keeping.... These are delicious....I'll be preparing these often...I do recall these having corn in them as well but they weren't listed in the ingredients on www.recipes/chef2chef.com where I found this.... They could be optional.
Mix all the ingredients together in a bowl.
Put a couple heaping tablespoons of the mixture in a snack size warmed flour tortilla and wrap like a burrito (very tightly) use toothpick to hold in place.
Fry in 1/2 deep oil in skillet on medium heat. Turn and brown other side.
Cut each one in half diagonally and serve on platter with ranch dip, salsa or whatever dip you like.