gailanng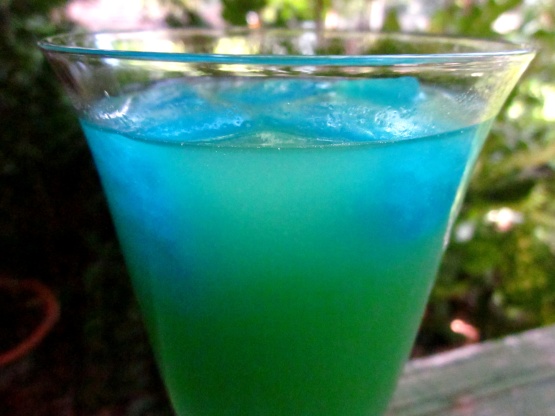 This is another from Southern Living. This is my kids favorite. I make up the ice cubes in advance and freeze them so I always have them on hand. Cook time is for the freeze time of the ice cubes.
1

cup sugar

1

envelope unsweetened blue raspberry lemonade mix (kool-aid island twists ice blue raspberry lemonade)

7

cups water

1

can frozen lemonade concentrate, thawed

1

(46 ounce) can unsweetened pineapple juice, chilled

1

(2 liter) bottle ginger ale, chilled
Stir together first 4 ingredients in a 2 quart pitcher, pour evenly into 5 ice cube trays,a nd freeze at least 8 hours.
Combine pineapple juice and ginger ale, serve over raspberry ice cubes.