South African Beesting Cake With Custard Filling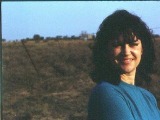 I do not know where the "bee-sting" comes from, but this is a very popular cake in local home industries: those little shops filled with the specialties of good home cooks. This cake takes a little time, but it is worth it: it is cut into thin layers, which is spread with a custard filling. It's a delectable cake! Prep time is a guess! Please note that the custard filling can be made ahead, even the day before, and refrigerated. This cuts down on preparation time.
Cake ingredients

2 cups flour (500 ml)
3 teaspoons baking powder (15 ml)
1⁄2 teaspoon salt
4 ounces butter (125 g)
1⁄2 cup superfine sugar (125 ml caster sugar)
1 teaspoon vanilla
2 eggs
1⁄2 cup milk

Topping

2 ounces butter (60 g)
4 tablespoons sugar (60 ml)
3 1⁄2 ounces sliced almonds (100 g)
1 tablespoon milk (15 ml)

Custard filling

1 cup milk (250 ml)
1 cup cream (250 ml)
2 egg yolks
4 tablespoons sugar (60 g)
3 1⁄2 tablespoons cornstarch (45 ml cornflour)
1 teaspoon vanilla
1 ounce butter (30 g)
Directions
Preheat oven to 350 deg F/ 180 deg Celsius.
Grease and flour a 9-inch (22 cm) loose-bottomed cake tin.
Sift flour, baking powder and salt. Cream butter and sugar until light and fluffy, and add the vanilla. Add the eggs one at a time, and beat well after each addition.
Add the sifted dry ingredients, alternating with the milk, until you have a smooth sponge batter.
Spread the batter in the prepared tin, and prepare the topping before the cake goes into the oven.
Topping: combine all the ingredients in a small pot, stir, and heat until the sugar has dissolved. Pour this over the cake batter and spread evenly.
Bake the cake in the preheated oven for 35 - 45 minutes, or until a skewer comes out clean.
Remove cake carefully and cool on a wire rack.
While cake is in the oven, make the custard filling.
Bring milk and cream just to simmering.
Add cornstarch to the sugar, then beat egg yolks with this mixture and the vanilla until light and creamy.
Slowly, in a thin stream, add the scalded milk while whisking. Now you need to put this mixture either in the pot you scalded the milk in, or in a double boiler. Heat, stirring, (I prefer stirring with a whisk) until the mixture thickens well. Do not boil it because the eggs will cook and the custard will separate, so be very careful.
Stir in the butter, remove from heat, and cool.
Once the cake and custard have cooled down, split the cake carefully into three thin layers. You can do this with thick cotton thread, pulling it through the cake from both sides. Or use a long serrated knife like a bread knife.
Sandwich the layers together with the custard filling. The top should be golden, with lovely golden sliced almonds.
Reviews
Most Helpful
Delicious and interesting cake! I only made two layers out of it, not trusting my ability to keep 3 layers from breaking - which was wise, as the cake is somewhat crumbly and I almost lost the second layer anyway. It's a fairly dense cake, too, which makes me think that it would also be yummy if it were moistened with a flavored sugar syrup. The only real downside to this recipe, I think, is that the custard by itself tasted exactly like storebought vanilla pudding, but in the cake I found it more palatable. I *loved* the almond-toffee topping, which got pleasantly toasted in the oven. I also put fresh halved blackberries in the center of the cake, since I was making it for a friend who was having a fruit craving, and I thought they were a pleasant addition (and it would work well with other berries too).
I am posting these stars not for the cake as i have not tried it, but for the custard which is just GORGEOUS! I was looking for a custard recipe to use as a filling for my donuts that I was making this afternoon and I stumbled across this by accident. The recipe for the custard (and caked) sounded really nice and so i tried it and it was just lovely! Maybe I will be trying it with the cake soon! :)
This is a very lovely cake. I did however encounter a couple of problems. I took your advise and made the custard the day before. When I took it out of the fridge....I found it a wee bit runny...see pic. The other problem....as the cake rose...the almond topping had slid down the sides of the cake...so I was only able to make 2 layers as I did not want to ruin the look by making the 3rd layer because it would have been very difficult to cut through the almonds and still have a nice looking cake. All in all it is a wonderful cake. I gave it 5 stars as the problems were probably chef related...lol I will be making this again!!