Msdec98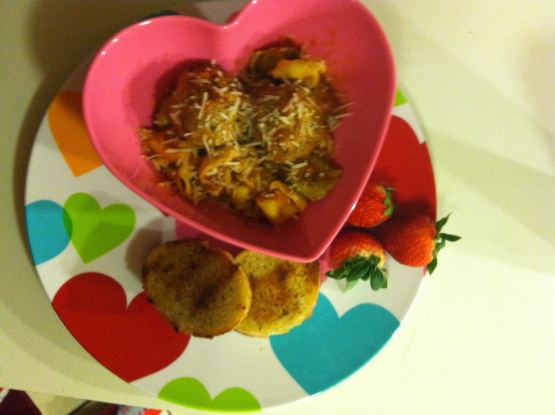 These were made for me by my cousins. They are easy and so moist and tasty.

I made these for my daughter (see pic) and she loved them! We ate them with cheese tortellini and a tomato herb Parmesan sauce. The first batch needed salt and less meat. The second batch we added salt and just slightly less meat, made them golf ball sized and they cooked perfectly in the oven!! Yummy! And we had extra to freeze!
Remove crusts from two slices of white bread, tear into pieces and soak in buttermilk for a few minutes. Mash with a fork to make a paste.
Combine bread with ground pork and lean ground beef. Add grated Parmesan or Romano cheese, egg yolk, minced garlic, and parsley. Mix well.
Divide into sixteen pieces and roll into balls. Add to your favorite marinara sauce and cook until they are done.
Or bake at 350 degrees Fahrenheit for 20 minutes or until cooked through.