ImPat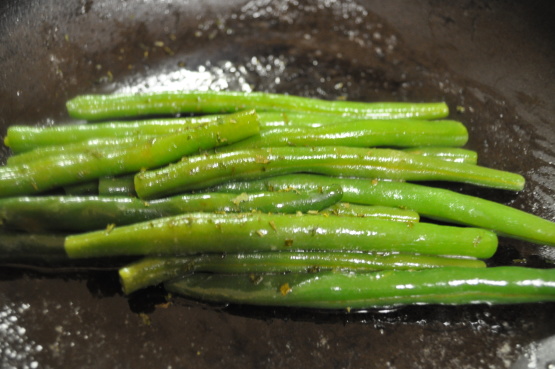 This recipe was happily appropriated from the 2006 cookbook, Taste of Home Everyday Light Meals.

Top Review by ImPat
i scaled this way back for 2 of us as one of the sides with recipe #269223 and used 125grams for 2 of us and we thoroughly enjoyed, I as the cook especially the simplicity of the recipe. Unfortunately I had to use dried parsley as my fresh from the garden was killed of while we were on holidays. Thank you Sydney Mike, made for Everyday A Holiday.
Rinse beans then place in steamer basket over water.
Bring to boil, then reduce heat & steam about 15 minutes or until crisp tender.
In a nonstick skillet, melt butter, then add bean, cooking & stirring until heated through.
Remove from heat & add parsley, lemon juice salt & pepper, tossing to coat.
Serve immediately.