Smokey Black Bean Chipotle Dip
GaylaJ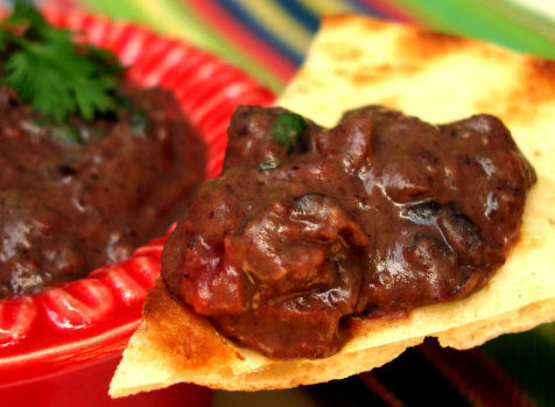 We had something similar to this in a restaurant called Black Bean Hummus and this is my re-creation that everyone loves. It's heart healthy too!

VERY good, very simple, and vegan! We added a pinch more salt but otherwise was fine as is. It was thicker than I expected (not like the photo posted) and was more of a black bean hummus as described, but the flavor was still excellent. Am curious how the photo poster made this dip more "watery". We drained both cans of black beans.
In a food processor combine 1 can black beans, chipotle peppers, garlic & lime juice.
Combine remaining ingredients and mash as much as possible.
Serve with: Grilled Pita wedges and blue corn chips.