Smoked Spanish Paprika Barbecue Rub
Brenda.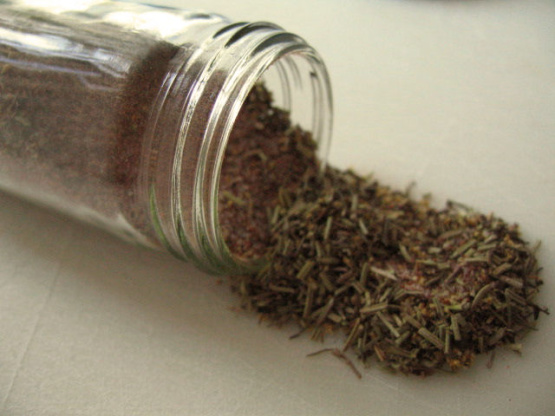 Whoowheee, this is terrific. Works well on pork, chicken, beef and any fish that can stand up to something hearty. I adapted this from a beer-butt chicken rub I found online. The secret is in the smoked Spanish paprika - I order mine online. This recipe makes enough for a couple of racks of ribs or a couple of chickens or a couple of tri-tips or flank steaks.

Very fragrant! I also love smoked paprika and it just so happens that my spice order arrived today! I actually used this to spice up a pasta dish and it was really good. I am not a huge fan of lemon pepper, but it was a nice addition to this blend. I have it bottled up and on my stove, ready to use for whatever! Thanks for sharing. *Made for Fall PAC 2008*
Mix together in a bottle or jar with a shaker top.
Spray meat with olive oil spray.
Sprinkle the rub generously over the meat.
Cook and eat. You'll be licking your fingers.