Slow-Cooker Jamaican Jerk BBQ Chicken
DanaPNY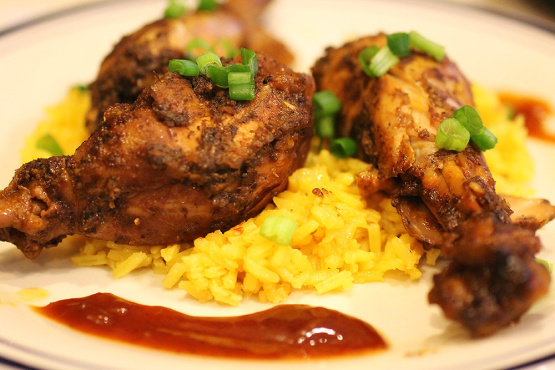 This is another wonderful slow cooker recipe that is so easy and delicious. It goes great with coleslaw and cornbread on the side. Recipe is from Family Circle.

Thanks for a great, super easy slow-cooker recipe. My kids are crazy for drumsticks and they enjoyed this. I may take the suggestions of other reviewers and add a little more jerk seasoning and some lime juice, also more rum, as I couldn't detect the flavor. Thanks for some good cheap eats.
Rub drumsticks with seasoning.
Place in 3 1/2-quart or larger slow-cooker.
Pour barbecue sauce and rum over chicken.
Turn chicken to coat.
Cover and cook on low 6-8 hours until chicken is tender.
Sprinkle with scallions.