Prep 15 mins
Cook 20 mins

Source: Anne Lindsay's New Light Cooking
2 teaspoons olive oil
1 cup onion, thinly sliced
2 medium sweet potatoes, peeled and cut into 1/2-inchx1/2-inch thick strips (about 1 lb)
1⁄2 cup vegetable stock
Directions
Heat oil over medium heat in a nonstick skillet.
Cook onions, stirring occasionally, until softened and golden (about 5 minutes).
Add sweet potatoes and stock to skillet; cover tightly; simmer, stirring every 5 minutes, for about 15 minutes or until tender.
Season with salt & pepper to taste.
Most Helpful
I LOVED this version of sweet potatoes. I normally like my sweet potatoes crispy (as in fries), but this recipe changed my mind. I love them done this way. They are flavorful and make for a great side dish. I decided to chop the onions and sweet potatoes. Thank you for this winner of a recipe! Made for Photo Tag.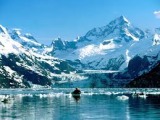 We were all delighted with this yummy sweet potato side dish! I am always looking for new ways to serve sweet potatoes! Made for Veg 'N Swap tag.

Wow, these were really delish! I only sprayed the pan instead of using olive oil (I was having a fairly oil-heavy meal) and this still came out beautifully. The amount of liquid is spot on, and had all evaporated by the end of the cooking time. I was pleasantly surprised that, IMHO, this needed no additional salt and pepper after cooking. Thanks so much for posting; I'll be making this one again and again! Made for Veg*n Swap #23.