Single Serving Smoothie Recipe
megs_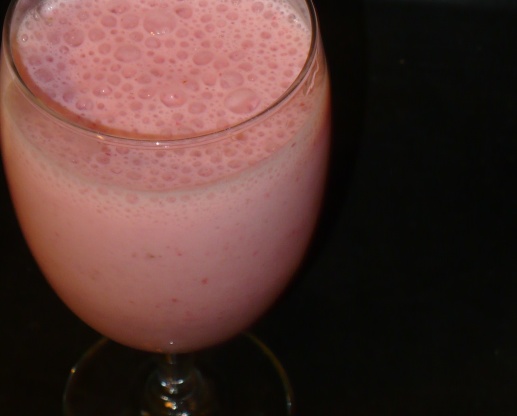 I got this recipe from the pamphlet that came with my blender. It is SO easy to do and to customize. In the smoothie in my picture, I made this using fat free banana cream pie yogurt with frozen strawberries for a Strawberry Banana Smoothie. It was great - but the possibilities are endless! Have fun!
Begin by adding milk or juice to 8 oz line on blender.
Add yogurt up to 12 oz line.
Then add fresh or frozen fruit up to 16 oz line.
Blend until smooth.