AlainaF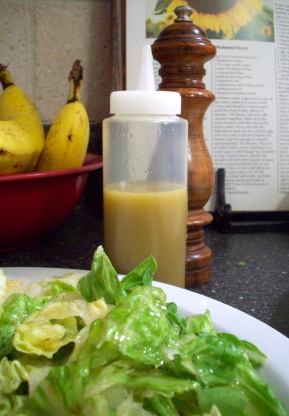 Came across this recipe in July's Alive magazine, who needs bottled dressing when you can put this together in a matter of a few minutes. This pairs nicely with quinoa salad or any crisp green salad.

Top Review by stingo
A delightful, simple recipe that scores not only on taste, but also by showing how inferior store bought products are. Even the typical excuse of convenience falls by the wayside, particularly when the results are this good.
Using a small blender such as a magic bullet or a stick blender, mix everything together except for the oil.
Continue blending as you slowly drizzle in the oil, in a steady slow stream.
Season with additional S&P if you like.