Simple Banana Chocolate Chip Bread
mskbax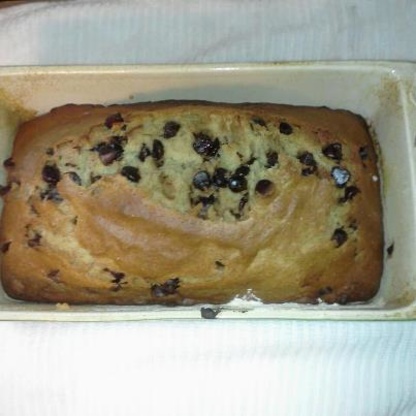 No fuss baking that is really yummy spread with cream cheese. The recipe is adapted from "The Kitchen Survival Guide" by Lora Brody

Did not like this recipe. It doesn't call for any type of oil so the end product is dry and chewy. I'd say add 1/4 cup veggie oil or melted butter to fluff it up.
Preheat oven to 350F with the rack in the center position. Butter and flour a 6-cup loaf pan.
Mash bananas in a large bowl.
Add eggs and mix well.
Sift the flour, sugar, salt, and baking soda into the bowl and mix well.
Stir in chocolate.
Pour batter into prepared pan and bake for 1 hour or until a toothpick inserted into the center comes out clean.
Turn out the loaf onto a wire rack to cool.