KC.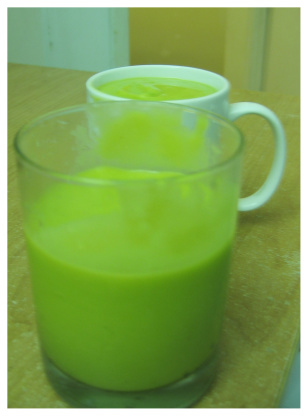 Recipe by KC.
This is a very simple recipe which doesn't take long to make, yet is still yummy and nutrious.
Scoop out the avocado flesh and add to blender.
Add in the mango nectar and ice cubes.
Blend.
Add honey (optional) and then blend again.
Serve and Enjoy =).