Boomette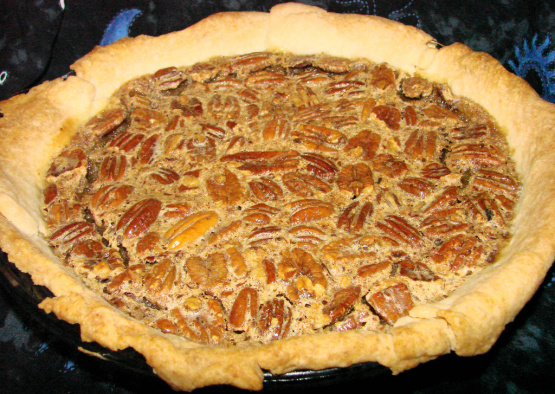 There has not been a Thanksgiving in 27 years that has not seen me baking this pie! It is super simple and takes no time to put together.
In mixing bowl, slightly beat eggs. Stir in corn syrup, brown sugar, butter, and salt. Add pecan halves and vanilla to mixture. Pour into prepared pie shell.
Bake on a preheated cookie sheet at 375 degrees until center is sent when gently shaken, about 30-35 minutes. Cool.