Debi9400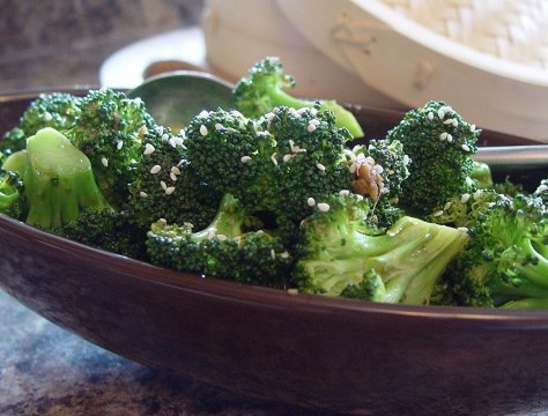 Has a delicious citrus and nutty flavor, that is Oriental in character.

This was definitely different, but I found the nutty flavour a bit overwhelming and the sauce a little runny. I poured it over the broccoli, but then drained most of it off because the broccoli was just swimming in it. This would be good with an Asian meal, maybe along egg fried rice and a main meat course.
Steam broccoli until crisp-tender.
Combine remaining ingredients except sesame seed in a small bowl.
Pour sauce over broccoli and toss well.
Sprinkle with sesame seeds.