Semolina With Banana & Nuts
Annacia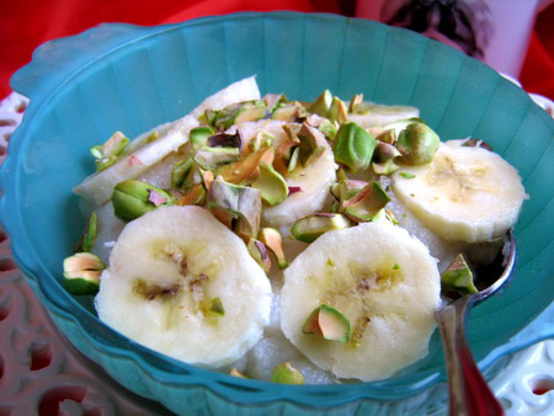 From Health for Life Diabetes and submitted in request for diabetic friendly recipes with nuts. Times are estimates.

This was the perfect breakfast this morning! I used Oregon-made Nancy's brand plain yogurt (in which was added a drop or two of vanilla extract), local wildflower honey, too! Easy and quick to make. Prepared for Make My Recipe Downunder and Recipe Swap #83 in the Australian/NZ forum.
Put the semolina and milk into a pan and stir over medium heat until the semolina is thick and soft.
Spoon the semolina into 4 serving bowls.
Top with the yoghurt, bananas, pistachios and honey.