From: 500 Vegan Recipes. Quick, simple, and so easy to throw together on a weeknight! Many of the wonderful vegan chorizo recipes I've tried need to be prepared, kneaded, and then steamed for 30-40 minutes, so this is a nice quick way to add a little spicy flair to your dishes. Throw some of these crumbles in with your beans and rice, chilli, tacos or tofu scrambles. They are also great as a topping for a "taco" pizza, or mixed into cheesy pasta for a 'Chilli Mac' type dish.
Directions
In a medium bowl, stir together the gluten, yeast, salt, cumin, cayenne, paprika, chili, and onion.
Pour water, vinegar, ketchup, and oil on top, stir with a fork and start using your fingertips to turn into small crumbles.
Start frying the chorizo in a large non stick pan on medium-high heat, stirring constantly for 8 minutes, or until browned up.
Reviews
Most Helpful
Amazing! I used this in a taco shell with sauteed kale, sweet onion, and red pepper and a little cheese and salsa. SO GOOD! I made sure to really brown the crumbles for a tad longer even than 8 minutes. Beats meat, WAY more flavor!
Really Good and so EASY. This was my first attempt at making seitan and I'm really happy with the results. The only reason I did not give it 5 stars was because I felt there was way too much Vinegar. The vinegar almost blew out my palate. Personally I would cut the amount by half (at least). In fact, I thought maybe there was a typo in the recipe and it should have read 2 teaspoons not 2 tablespoons, but I don't know. Everyone is different. Overall I want to say THANK YOU for this recipe.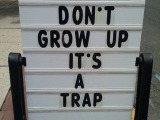 I love these so much. Easy, delicious and addicting.