Seared Ahi Tuna Glazed With Wasabi Butter
Jostlori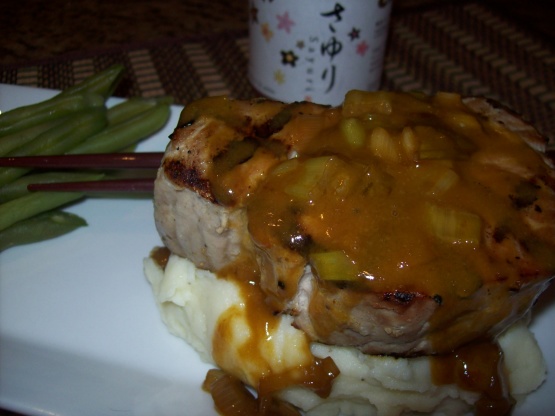 I've always loved wasabi with tuna, but usually the wasabi overpowers such a delicate fish. When this recipe came to me through a friend, who doesn't recall its origins, I finally found the perfect marriage of flavors. I can't make this often enough!

This was awesome!!!! I love tuna and this was a restaurant-quality dish. Definitely a great meal to make for guests! I used about 20 oz of tuna, but only made half the sauce....still more than enough and very tasty. We are low carb, but I bet this would be fantastic served with white or jasmine rice. I also coated the tuna in a mixture of black and white sesame seeds before searing and that really made it phenomenal.
Drizzle sesame oil on both sides of each tuna steaks. Season with salt and pepper.
Combine remaining ingredients in a small sauce pan. Heat over low heat until butter is melted, stirring constantly to mix and prevent scorching.
While sauce is heating, heat a heavy frying pan on another burner with high heat. Place tuna in pan and sear until crispy and brown. Turn and sear on the other side.
Note: Tuna steak fans who like their tuna on the rare side (like me) will usually find 2 minutes searing time is ample. Folks who like their tuna steaks more well-done (like my DH) may want to sear their tuna for 4-5 minutes per side.