Scott's Sweet 'n Sour Sauce
VickyJ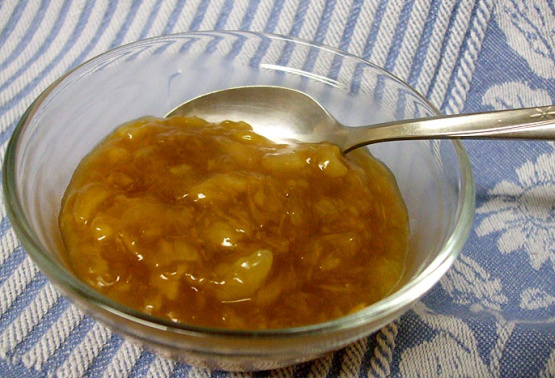 This sauce is more sweet than sour, but still has a good "twang" all the same. I used pineapple chunks because I had some leftover fresh pineapple in the freezer. You can used canned, if that's what you have, but the taste just doesn't compare to the fresh! If you prefer your sauce a bit less sweet, use canned pineapple and reduce the amount of brown sugar. We just loved this recipe, so I thought some of you might, too.
Place the fresh pineapple chunks, water, and cornstarch in a food processor.
Blend the pineapple mixture using medium to short pulses until the mixture is quite liquid.
Place the pineapple mixture in a small saucepan.
Add remaining ingredients to the sauce pan.
Cook over medium heat until thick. Be sure to stir constantly because the high sugar content will make it more likely to stick.
Use for egg rolls, chicken, Bar-B-Q, or any of your other favorite meats.