Scalloped Potatoes & Broccoli
ChefLee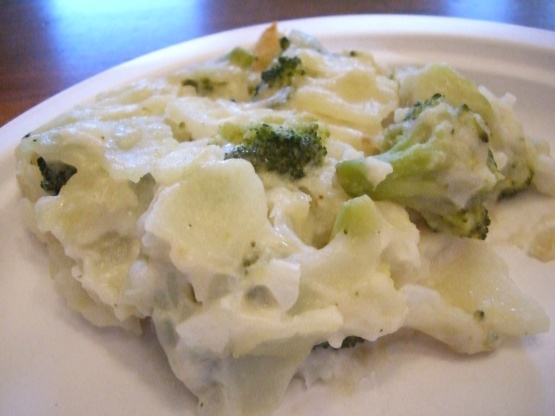 A quick and easy and flavorful recipe from the vegetable website. Can be made with or without the broccoli.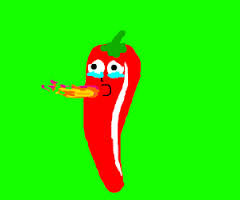 I loved this! I used a 14 oz bag of broccoli florets and 1/3 cup parm, fontina, asiago cheese blend with 2/3 cup mozzarella because I already had them. It tasted great and I will make again with the swiss. I defrosted my partially-thawed broccoli by pouring the boiled potatoes and water over them in my collander. It worked great as a shortcut. Baked mine for 1 hour as it was bubbling a lot. Thank you so much for this recipe AuntSana!!
1

(10 3/4 ounce) can condensed potato soup
1⁄4 cup milk

4

ounces sour cream

3

potatoes, thinly sliced

1

(10 ounce) box frozen chopped broccoli, thawed and drained
1⁄4 onion, finely chopped

1

cup swiss cheese, grated
Heat oven to 325 degrees F.
Parboil potato slices approximately 5 minutes.
In large bowl, combine soup, milk, sur cream, grated cheese and onion.
Add drained potato slices and drained, thawed broccoli. Stir until well mixed.
Grease a 9x13 inch baking dish. Transfer mixture to dish.
Bake 1-1/4 to 1-1/2 hours until potatoes are tender. Let stand 5 minutes before serving.