Chef floWer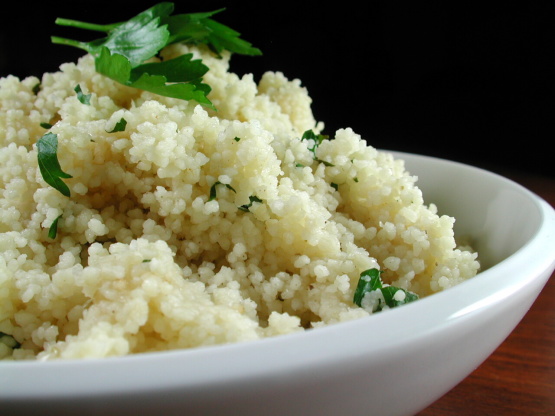 Simple cous cous perfect for side dish.

I made this recipe last night to go with pork chops. We loved it. I used parsley since my cilantro isnt growiing yet but very good. Thank you for sharing your recipe with me.
Heat butter in sauce pan (which has a lid).
Add chopped onions, stir and allow to cook until soft.
Stir in crushed garlic.
Add couscous, stir.
Add chicken stock, stir and bring to boil.
Remove off heat, cover and allow to stand for 5 minutes.
Stir in coriander or parsley.
Add salt and pepper to taste.
Serve as a side dish.