Savory and Spicy Northern Beans (Quick and Easy!)
Annacia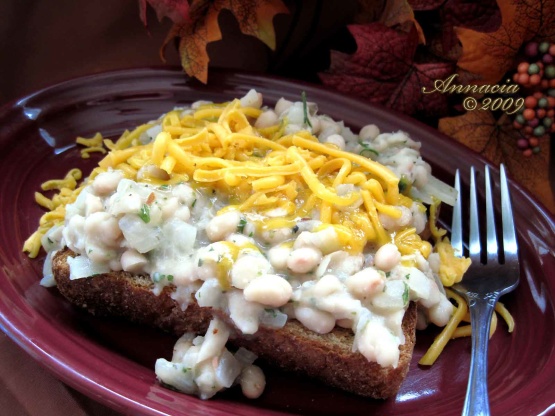 I didn't add the flakes because we really don't do spicy and I had to leave out the rosemary simple because I hadn't anymore. But I love that I have found another recipe for the beans other then bean soup. Lol
In a large pan, heat the oil over medium heat. Add the garlic, onion, and red pepper flakes and saute for 2-3 minutes on medium until slightly soft.
Add the beans, parsley, rosemary, salt, and pepper. Increase heat to medium high and cook for about 4-5 minutes. While they are cooking, mash about half of the beans with a fork until they reach the consistency that you prefer.
If you would like, you can garnish with some additional olive oil and ground pepper.