Jubes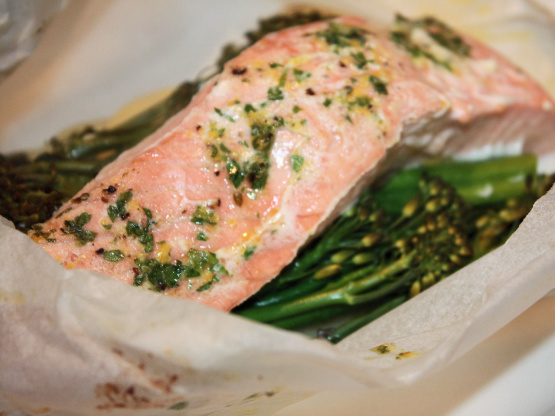 A Donna Hay one bag wonder recipe.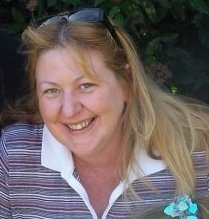 Top Review by Jubes
Reviewed for Aus/NZ Forum Recipe Swap August 2011- Such an easy dinner to prepare. The salmon and potato cooked perfectly. The brocollini didn't quite work for me though as they discoloured and the stems didn't cook through. I think maybe baby asparagus or asparagus halves could be a great substitute. My daughters liked having a dinner parcel served that they opened themselves. Photo also to be posted
Preheat oven to 355°F.
Cut 4 x 30 cms squares of non stick baking paper.
Lay potato on centre of each.
Top with broccolini and salmon.
Combine butter, rind, chives, salt and pepper in a bowl and spread onto salmon fillets.
Fold paper up to form sealed parcels.
Place, seam side up on a baking tray.
Bake 20 minutes, rest parcels 5 minutes before opening.