Salmon and Asparagus With Coconut Sauce
2Bleu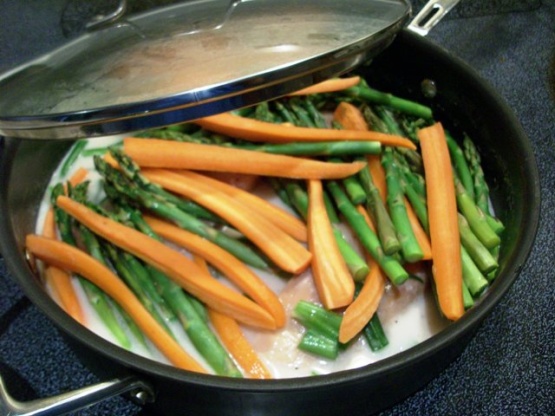 This sauce is not curry based, but has a hint of ginger and coconut, topped with asparagus and carrots. It comes from Women's Day. Dh loves this recipe and we both find the sweet coconut milk mixed with the ginger is delightful.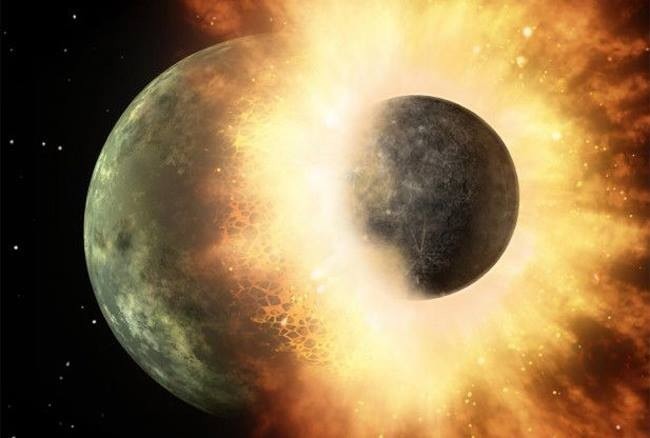 Top Review by 2Bleu
Nothing better for a weekday meal than a 30 minute or less meal in one pot! (Okay, so we do a little steaming of the veggies first in the microwave, but no biggie, still easy clean up). :)
I kept to the recipe as stated, but only had green parts of the onions on hand so I doubled the amount for flavor.
Put coconut milk,white part of scallions, garlic,ginger, salt and pepper in a large skillet, Stir over medium heat until well blended, just a few minutes.
Cook asparagus and carrot spears in microwave on high for about 2-3 minutes.
Place pieces of salmon in a single layer on top of coconut milk mixture and scatter cooked asparagus pieces and carrots over and around salmon.
Bring to a gentle simmer, cover and cook 10-15 minutes or until salmon is cooked through and asparagus is crisp tender.
Using a broad spatula, transfer salmon to individual serving plates, spoon on sauce and vegetables, sprinkle with green part of scallions.
Serve immediately with lime wedges to squeeze on fish.