PanNan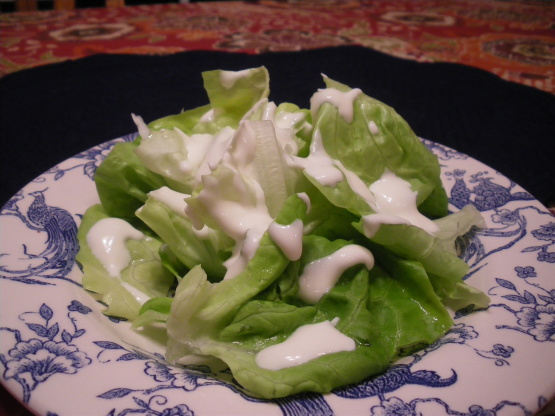 DD was charmed to find a dish that shares her name. It seems I've made gallons of this dressing. It is nice on lettuce and lovely over fruit. It's from the 5 in 10 Cookbook by Paula Hamilton.
Combine cream, juice, sugar, and lemon zest and whisk till smooth.
Let stand for a couple of minutes.
Rinse and dry lettuce.
Arrange lettuce on salad plates and drizzle with dressing.
Serve immediately.