Kit_Kat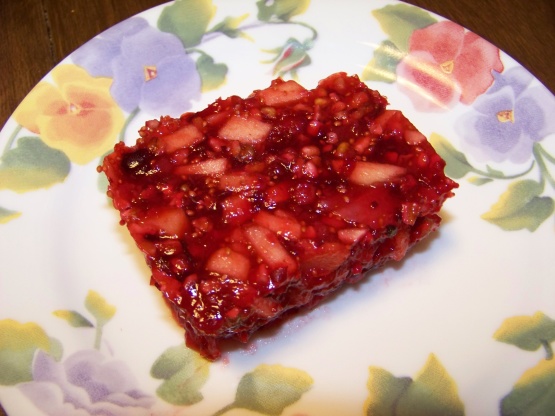 Loaded with fruit and studded with pecans, this gelatin salad tastes even better than it looks.
Combine gelatin mixes and boiling water in a medium bowl. Stir until all granules are dissolved.
Stir in cold water and set aside.
In a large mixing bowl, combine all remaining ingredients stirring to distribute evenly.
Stir gelatin mixture into the fruit mixture.
Pour salad into a large serving container or gelatin molds. (As written, this recipe will fill 3 Tupperware gelatin molds).
Chill at least 6 hours to overnight.
Can be made up to 3 days in advance.