BecR2400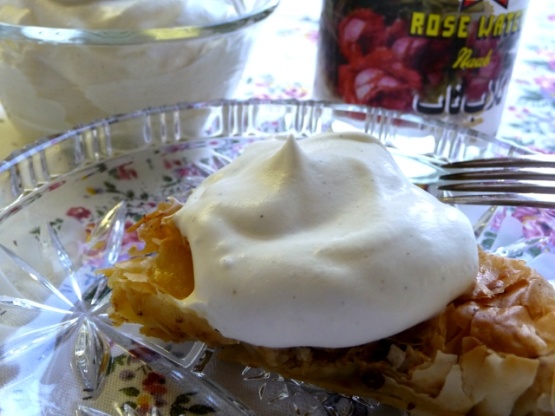 A lovely accompaniment to Baklava or a Turkish dessert.

I love this combination! Wonderful recipe. (For beginner cooks: It may not seem obvious to some cooks, but you need to beat the heavy cream aka whipping cream to soft peak then stir in the rose water and cardamom.) This is delicious on fresh berry pie! Thank you for posting this recipe! cg
Combine ingredients together, stirring well.