Prep 15 mins
Cook 45 mins
This recipe comes from kraftfoods.com. I am always looking for new and different ways to prepare vegetables. This is easy and quick. Clean-up is a snap when you line the backing pan with foil.
Directions
Preheat oven to 450 degrees.
Line a shallow baking pan with foil, set aside.
Cut carrots into 1 1/2 inch thick slices; if the carrots are thick you might want to cut in half lenghtwise before slicing to promote even roasting.
Place the cut carrots on prepared pan, toss with 2 tablespoons of the dressing.
Cover with foil and bake for 20 minutes.
Remove foil, stir and continue to bake an additional 20 to 25 minutes or until carrots are crisp-tender, stirring occasionally.
Just before serving, toss with remaining dressing and cheese.
Most Helpful
How simple can you get? The dressing adds a lovely zip to the carrots, a great dinner side. Thanks for posting!

These were so easy and very tasty.I used Spicy Italian Dressing and it gave them some Zip.Thanks for posting; I made this for WT3. Rita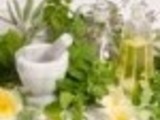 I don't know why but I typically use carrots either in a salad or cooked with other vegetables. This time all I had was carrots so I decided to try this recipe. So glad I did. They were quite tasty and I will definitely make them again!