Roasted Beets in Gingered Syrup
ChefLee
Food & Wine. Note overnight marination time. Make ahead! The beets can be refrigerated in their syrup for up to 1 week.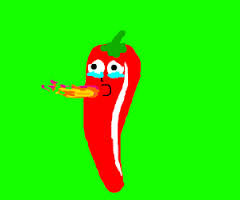 These are outstanding!!!!! The ginger syrup is sooooo good and wonderful with beets!!! I used recipe#370885 to roast the beets instead of using the parchment paper steam method here. Both work well, but I wanted to try wrapping them individually in foil to see how that worked this time. I love this ginger syrup so much that I could see using it for all kinds of things not just the beets. I will definitely make these again, thanks for posting!!!
Preheat the oven to 325°. Put the beets in a large roasting pan. Drizzle with the oil and sprinkle with pepper.
Cover with a sheet of parchment paper and then with a double thickness of foil, sealing tightly. Bake for 1 to 1 1/2 hours, or until the beets are tender when pierced. Remove from the oven and let cool, covered.
Meanwhile, in a medium stainless steel saucepan, combine the vinegar, sugar, ginger, cloves, bay leaf and salt. Simmer over low heat until syrupy, about 20 minutes.
Strain the syrup and let cool to room temperature.
Peel the beets. Thickly slice them or cut into 1/2 -inch wedges.
Transfer the beets to a large bowl and pour the syrup on top.
Cover and refrigerate overnight. Serve chilled or warm, in the syrup.