From Folk's Folly Steakhouse in Memphis, TN. This will fill you up if you eat it by yourself. This plus one slice of french bread is a divine dinner! Ripley tomatoes are from Ripley, TN and I have no clue if you can get them outside of TN & MS. If you can't get one, just get the biggest firmest one you can find! Ripley tomatoes are so red they almost look fake when they are ripe. Use low fat cheese and dressing to save calories. I use fresh ground black pepper and fresh ground sea salt. I use a TON of basil b/c I LOVE it -- use it to taste. PS This is the ONLY way I eat tomatoes -- period. Cook time is assembly time and serving size depdends on if you serve it alone or as a side.
Directions
Cut the tomato into eight wedges.
Top with crumbled blue cheese.
Top with basil
Top with dressing
Season with salt and pepper to taste.
Reviews
Most Helpful
Yum! I used all fresh ingredients (the key here) and homemade Italian dressing. The overripe tomato worked great with the soft bleu cheese. I served it over greens for a great salad. Thanks for sharing the recipe.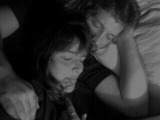 What's not to love about this salad? I used feta cheese instead of blue cheese and less dressing out of personal preference; I had it for lunch and it hit the spot. Will be even better in the summer with in-seaon home grown ingredients.

So simple yet so delicious. The only change I made was using feta cheese instead of blue, since that's what I had on hand and had to use up anyway. Thank you for sharing this keeper.