Renal-Friendly Jerk Pork Tenderloin
Pam-I-Am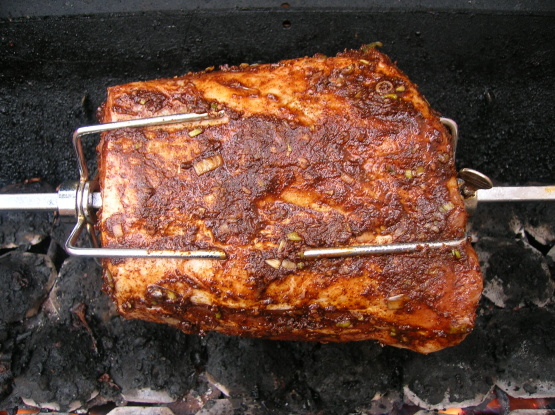 This recipe comes from the brand new cookbook "Kidney Friendly Comfort Foods" endorsed by Isaac Hayes. This dish is not only VERY low in sodium, phosphorus and potassium, it's also very delicious and simple to prepare! As a dialysis patient, I'm always on the lookout for these kinds of recipes and I just thought I'd share!
Preheat oven to 350 degrees.
Mix last 8 ingredients and coat pork tenderloin.
Marinate at least 2 hours.
Roast uncovered for about 35 minutes or until internal temperature is 160 degrees.
Let roast sit about 10 minutes to let juices settle.
Slice and serve!