Red Wine Pan Sauce for Steak
Boomette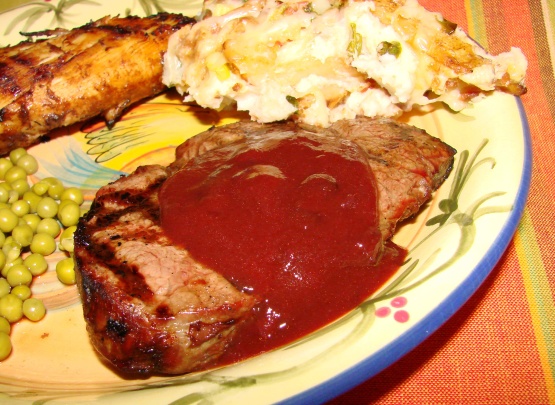 Here is just a little something extra to serve with your nice grilled steak to jazz it up a bit.
In a bowl, combine ketchup, vinegar, soy sauce, cumin, cayenne, salt, and pepper; set aside.
In a skillet over medium-high heat, heat olive oil, shallot and garlic clove for 1 minute. Add red wine and simmer for 2 minutes. Remove from heat.
Whisk in the ketchup mixture. Serve with steak.