Prep 15 mins
Cook 20 mins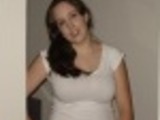 Directions
Heat oil in a large skillet over medium high heat. Cook garlic in oil until tender.
Place chicken in the skillet, and cook about 10 minutes on each side, until no longer pink and juices run clear.
Drain oil from skillet. Sprinkle chicken with paprika and 1 cup brown sugar. Pour red wine around chicken.
Cover, and simmer about 15 to 20 minutes; lightly baste chicken with wine sauce while cooking. Season to taste with salt and pepper.
Most Helpful
We too like this recipe with half the sugar. Served over rice or noodles with a side of green beans and you have yourself one terrific meal. Thanx for sharing!
I wish I would have read the other reviews before making. We thought this was way too sweet as written. I did use Splenda brown sugar but I think 1 cup is way to much sugar. I like sweet but that was all you could taste. My hubby ate it but the kids wouldn't. If I make again I would definately cut way back on the sugar.

With some changes this was great. I used 1/4 cup of splenda brown sugar instead of 1 cup regular brown sugar and 1 cup red wine. Even with the less amount of sugar I found this chicken dish very sweet, but excellent. Oh yeah, I used about 3 tbs of garlic... but I always over load on garlic lol.