Red Lentil and Chicken Soup - Indian Style
Prep 30 mins
Cook 30 mins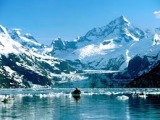 This recipe is an adaptation of one of Sara Moulton's. It's Indian-style soup made easy by the use of rotisserie chicken. Feel free to add your own combination of spices if you'd like more flavor!
Directions
Heat the vegetable oil in a fairly large pan, over high heat. Once hot, reduce the heat to about medium. Add 1 t garam masala and cook for about 1 minute. Then add the carrots, onion, apple and celery and cook, while stirring a bit, until the mixture has softened up, approximately 8 minutes.
Add the chicken stock, coconut milk, ginger and 1 t of the garam masala to the pan. Add the rinsed lentils and bring the soup to a boil (on high heat), then reduce the heat to low and simmer it for approximately 20 to 25 minutes. You just want to get the lentils nice and tender.
Add the chicken and the remaining 1 t garam masala to the soup and let it return it to a boil again. Serve. Optional to sprinkle the cilantro over the top of each bowl of soup.
Reviews
Most Helpful
Excellent mellow taste, will make again. I used a freshly opened bag (from a high-turnover Asian grocer) of garam masala (stored in the freezer), and due to the previous reviews, used 2 Tbsp. garlic-ginger paste in lieu of 1 1/2 Tbsp. fresh ginger. Not all Indian food is intensely spicy. It seems that the coconut milk recipes not using hot chiles are more subtle than the fiery Punjab or South Indian dishes that appear in most Indian restaurants in the U.K. and the U.S. We enjoyed the recipe for what is was and didn't downgrade it because it wasn't something it wasn't trying to be. We could taste the spices, but they were mild in this dish. Instead of rotisserie chicken injected with salt and various additives, I used my favorite Pressure Cooker Whole Chicken for my cooked chicken (better than rotisserie chicken!). This was comfort food, only this comfort food is great for fighting cholesterol. DH had seconds, and I am celebrating staying off Lipitor. Made for The Wild Bunch for ZWT8 Family Picks. Originally reviewed 8/29/12, made it again: DH and I both craved this soup, and are making this part of our regular rotation.

We liked this soup, but thought it could use a touch more flavor. I added a bit of cumin and paprika, and we really enjoyed it after that. I also used my immersion blender to smooth it out before adding the chicken, which gave me the texture I was looking for. I'm looking forward to enjoying the leftovers for lunch. Made for ZWT8

I sauted the vegetables and added the apple afterwards. I also held back the coconut milk until after the veggies and lentils had cooked to soft consistency. Then I blended with a hand blender and added the coconut milk at this stage. I found the soup sort of bland/sweet without any other seasonings. This could be the type of garam masala I have, so I added salt and pepper to taste (quite a bit) and some lemon. I served with chicken, additional lemon and cilantro in individual bowls so people could add to soup as they saw fit. All thought that the chicken went well with the soup and all used the cilantro as well as lemon as seasoning. The soup is quite a bit lighter on calorie count, my coconut milk had 160 cal for 1 cup. Made by Bistro Babes for ZWT 8