Red, Green and White Onion Sauce With Pork Cube Steak
Bergy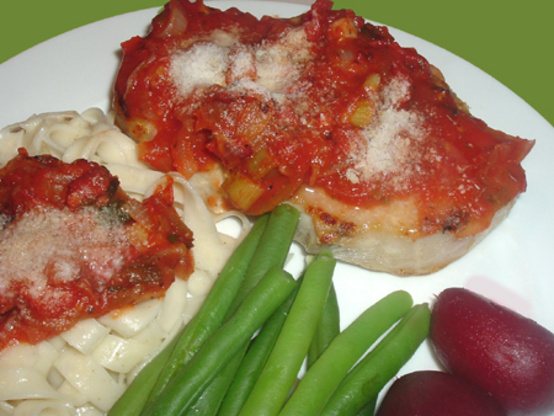 This is a very good cube steak recipe if your looking for something a little different from chicken fried.

I also used 1/2 the amount of meat but cooked the full recipe for sauce. The tomato paste was too thick so I added an 8oz can of tomato sauce, 1/4 c. red wine, 1/4 c. beef broth. I also put a dash of red pepper flakes. I served this with rigatoni pasta,(which held the sauce) garnished with parsley and 1/4 c. grated cheese. The veggie was broccoli. I served it with Garlic bread. We absolutely loved this. This was very easy to make.
In a teaspoon of oil of choice, (I prefer vegetable) sauté all of the onions until they are slightly limp on high heat.
Add all other ingredients except steak and turn to medium heat and let thicken.
Cook steaks in separate pan until they are no longer pink.
Once sauce is thick, serve on top of steaks.