Really Good Low Cal, Low-Fat, Healthy Blueberry Oatmeal Muffins
Kiwiwife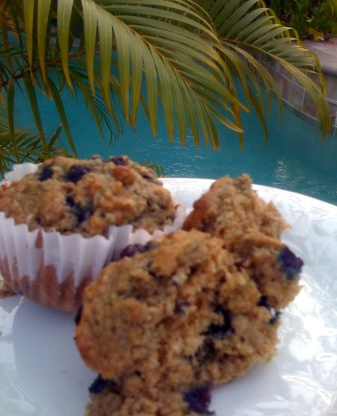 I just found this recipe on the side of the egg-white container I bought. I adjusted by using whole wheat and splenda brown sugar sub and adjusted spices. They are REALLY tasty for a low cal muffin!! AND EASY!
Preheat oven 400.
Combine fist five ingredients in bowl and whisk until mixed well.
Stir in all remaining ingredients except blueberries and mix.
Gently fold in bluebberries and fill lined muffin cups to 3/4 full.
Bake for 18 - 20 minutes.