Raw Broccoli Salad (Reduced Calorie/Low Fat)
Karen M.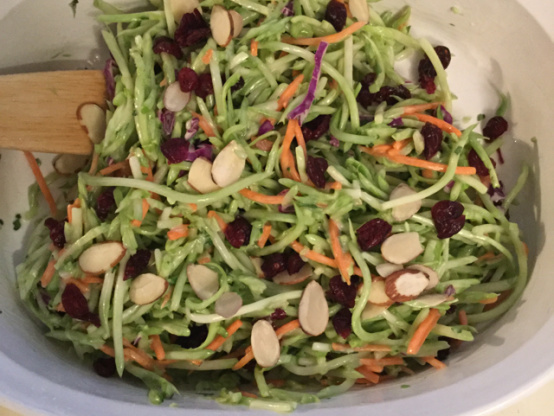 I got this recipe off of the Splenda website and recently brought it to a family reunion as an alternative to all the high fat dishes that abound at our get-togethers. It went over with flying colors and no one could even tell that I used Splenda instead of sugar! The dressing is so light that you can't see it, but it is packed with flavor so you will definitely taste it!
I'm about to make this but will use a tiny bit of stevia for the sugar-free sweetener. I won't go near Splenda since I read about how it affects the brain and body. You might look into it too. Thanks to you for posting!
Discard broccoli stems and finely chop florets or broccolini. Set aside.
In a medium mixing bowl, whisk the Splenda, vinegar and mayonnaise toghether until it is an even, smooth consistency. Stir in the broccoli and remaining ingredients. Toss until coated. Chill until ready to serve.