Raspberry Pecan Thumbprints
These are wonderful!! They are from the Great American Cookie Cookbook.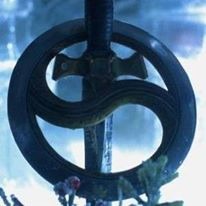 I have to admit I was a little confused with the addition of the pecans when reading the directions. Step 2 states to add the first 5 ingredients together, which includes the pecans. Then step 8 says to dip the top of the cookies in the pecans. Then step 12 said to sprinkle pecans on top. I decided to add the chopped pecans in with the flour and proceed from there. The cookies were crisp and really good with the raspberry jam. My daughter and I had fun making them. She really loved putting the jam on top. Thanks for sharing this recipe!
Preheat oven to 350 degrees F.
Combine first 5 ingredients in a medium bowl.
Beat butter in a large bowl until smooth.
Gradually beat in brown sugar and beat until light and fluffy.
Beat in vanilla until blended.
Beat in flour mixture until just blended.
Form dough into 1 inch balls.
(At this point, I dip the top of the cookies into the chopped pecans because it is hard to get them to stick when you just sprinkle them on.).
Flatten slightly and place on ungreased cookie sheets.
Press down with thumb in center of each ball to form a indentation.
Pinch together any cracks in dough.
Fill each indentation with generous 1/4 tsp of jam. Sprinkle filled cookies with remaining 1/2 cup of pecans.
Bake 14 minutes or until just set.
Let cookies stand on sheets for 5 minutes and transfer to wire racks to cool completely.
Cookies are best the day after baking.