Quinoa Peanut Butter Cookies
U-Food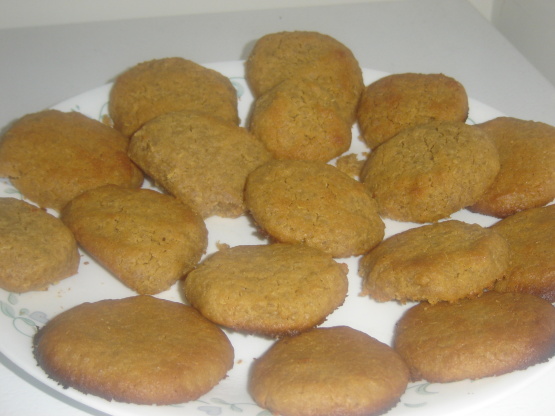 A healthy way to eat peanut butter cookies! I like the chewiness in them. Try it and let me know how it goes :)

This recipe is amazing! The cookies turn out soft and velvety with just a little crunch to the outside. They have a very pronounced pb flavour and the quinoa goes great with it. I used black quinoa, whole spelt flour and only 1/4 cup sugar. That was plenty for our taste.
THANK YOU SO MUCH for sharing this keeper with us, U-food!
Made and reviewed for the Quinoa Event in the Spain/Portugal Forum October 2011.
Make sure Quinoa is cooked and cooled before mixing.(If you mix it while it's hot then it will melt the peanut butter, It's ok but then it will be runny when you are dropping into cookie sheet.).
Preheat oven to 350°F.
Mix all of the ingredients together.
Spray a little Pam at bottom of cookie pan. or use non stick cookie sheet. I even used a Pyrex dish.
Drop spoonfuls of the cookie mix into cookie pan/sheet.
Bake for about 10 to 15 minutes or until light brown.
Chill and serve. makes about 12-16 cookies depending on spoon size.