Quick Whole Wheat and Molasses Bread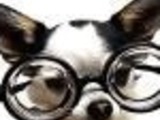 A good savory quick bread, excellent with cheese for a snack or lunch or as an accompaniment to a vegetable stew sort of meal. From Mark Bittman in the New York Times.
Directions
Heat oven to 325 degrees.F.
Grease an 8-by-4-inch or 9-by 5-inch loaf pan, preferably nonstick.
Mix together dry ingredients.
Stir molasses into buttermilk.
Stir liquid into dry ingredients (just enough to combine) then pour into loaf pan.
Bake until firm and a toothpick inserted into center comes out clean, 45 minutes to 1 hour.
Cool on a rack for 15 minutes before removing from pan.
Most Helpful
For an even moister loaf, use yogurt instead of buttermilk. For Lighter Whole Wheat Quick Bread: Use 1-1/2 cups whole wheat and 1-1/2 cups all-purpose flour; omit cornmeal. Substitute honey for molasses. Beat 1 egg into wet ingredients in Step 4. Proceed with recipe.
This made a beautiful large loaf, but we had a hard time finishing it. It was much too sweet for us to have with the soup I had made and so we just snacked on it. I don't think will make it again as we are used to less sweet bread.

This bread is like nothing I've ever made before! I'm really not sure how to describe, other than it really is rather tasty. I had it with peanut butter for breakfast this morning which was tasty. It's an interesting one! Sorry for the ambiguous review though.