poppy10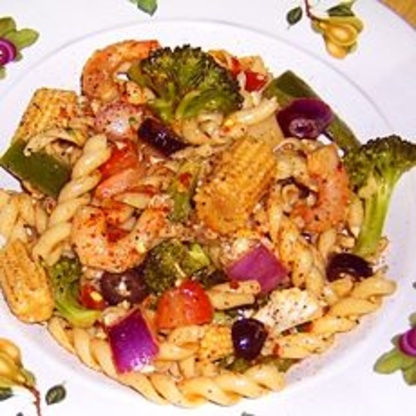 This came from an Allen's brand sweet pea can label. Sounds really yummy, fast, and filling. I think I might make a batch of this for work day lunch. I wanted to post here so I dont lose it.
Cook pasta according to package directions. Drain and rinse under cold running water. Place in large bowl, cover, and refrigerate until chilled.
Add beans, peas, tomatoes, onion, and cheese to cold pasta.
Pour dressing over salad and toss to coat.
Cover and refrigerate until chilled.
**As an option, I would think some diced pepperoni; cubed cooked potato, and green beans would be yummy, too!