Quick Honey Mustard Chicken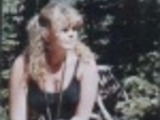 Delicious fast meal when your in a hurry. Ready in 15 minutes or less.
Directions
Flatten chicken to 1/4 inch thickness.
Combine bread crumbs and 1 teaspoon mustard in a shallow dish.
Combine honey and remaining mustard in another.
Dip chicken into the honey mustard mixture.
Coat with crumbs.
Cook chicken in a non-stick skillet over med heat in the butter on both sides until juice runs clear, about 8 minutes.
Most Helpful
This recipe was very yummy! I had some trouble with the bread crumbs (I don't think I did them right-it's a long story) and so I just scraped them off and enjoyed the wonderful flavor of the chicken. I did increase the amount of sauce from teaspoons to tablespoons and just poured the leftovers over the chicken before I cooked it. Thanks for posting this recipe!:o)