Quick Chicken Escalope With Ham and Gruyere
Prep 15 mins
Cook 15 mins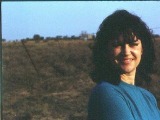 This dish can be finished within 25 minutes and is good enough for dinner guests. However, lovely crisp roast potatoes and a couple of vegetable dishes should go with it, so plan accordingly. Recipe can easily be multiplied for more guests, and in this house a hungry person might want a second helping! I'd make this for the two of us in the house at present.
1 egg, well beaten (milk can also be used)
salt (do try a flaky sea salt!)
1 -2 teaspoon hot pepper flakes (or use a pepper sauce as a rub)
4 tablespoons butter
8 arugula leaves (or use spinach or chard)
4 slices ham, high quality (Black Forest or any good ham, and keep extra at hand)
1 cup gruyere cheese, coarsely grated
Directions
With a meat mallet, flatten the breasts to a thickness of about 1/4 inch (3/4 cm) on a wooden board sprinkled with flour.
Preheat broiler (oven grill).
Brush the egg (or milk) over the chicken cutlets (add water if it looks as if the egg isn't going to stretch to 8 sides).
Melt the butter in a skillet over quite high heat until foamy. In the meantime season the chicken escalopes on both sides with salt, pepper and pepper flakes, but don't overdo the hot factor! It has to be just a passing flavour!
Fry the chicken in the butter (you may have to do this in 2 batches) until golden, then turn -- about 2 minutes per side.
Remove from heat to an oven tin.
Top each escalope with the arugula (use more if necessary) or trimmed spinach or swiss chard leaves.
Top that with 1 slice ham each (use more if you like).
Top the ham with 1/4 cup grated Gruyere cheese each.
Broil under the oven grill until cheese melts, 1 - 2 minutes.
Serve with suggested side dishes (in Intro).
Most Helpful
Great chicken dish. I used swiss chard (had some leftover). This was a great dish, looks fancy, but was very quick to make. Will certainly make again. Made for ZWT

Simple and flavorful, this was a welcome week night meal! I had a huge breast, which we split. I did include crushed red pepper flakes, and I'm glad, as they added a little spice. I might play with the seasoning some, but this is really quick and easy to go together. I did finish mine in the toaster oven, so the house didn't get heated up, which is a bonus! I'm sorry it took so long for someone to make this tasty recipe.Thanks so much for sharing, Zurie!